Day 3 - 07/16/2015
Almond,NC to Ocoee,TN Ride
What a great day it was yesterday mountain biking Tsali, hiking Deep Creek and kayaking Lake Fontana. You have to check out rafting / kayaking the Nantahala if you get up this way too. Today feels like it is going to be a continuation of the same. Although I could stay at the Tsali campground for weeks and have in the past, we are heading west. My ultimate goal is to visit places I haven't been before, to hike where I haven't hiked before and to see the beautiful mountains of the west. I am anxious and ready to get going. I didn't do everything I wanted here, but I know I will be back.
During one of our Bryson City excursions, we visited Bryson City Outdoors to see what ultralight gear they may have and to ask about local hiking because I haven't hiked this area much. They mentioned Clingmans Dome, the tallest peak in the North Carolina part of the Great Smoky Mountains. It is close and I think worth a trip if only to spend a couple of hours. We packed up camp and headed there before the drive to Ocoee.
Driving to Clingman's Dome from Tsali takes you through Cherokee, NC - headquarters for the Eastern Band of the Cherokee Nation. Interesting really but what I think is as interesting are the Elk found there which is something I didn't expect - trip gold. The last Elk was killed mid 1800's but re-introduced in 2001 and apparently are thriving. That's awesome!
We stopped to take photos of a hind Elk grazing about 10 feet from the road and she didn't seem to care much about all the people.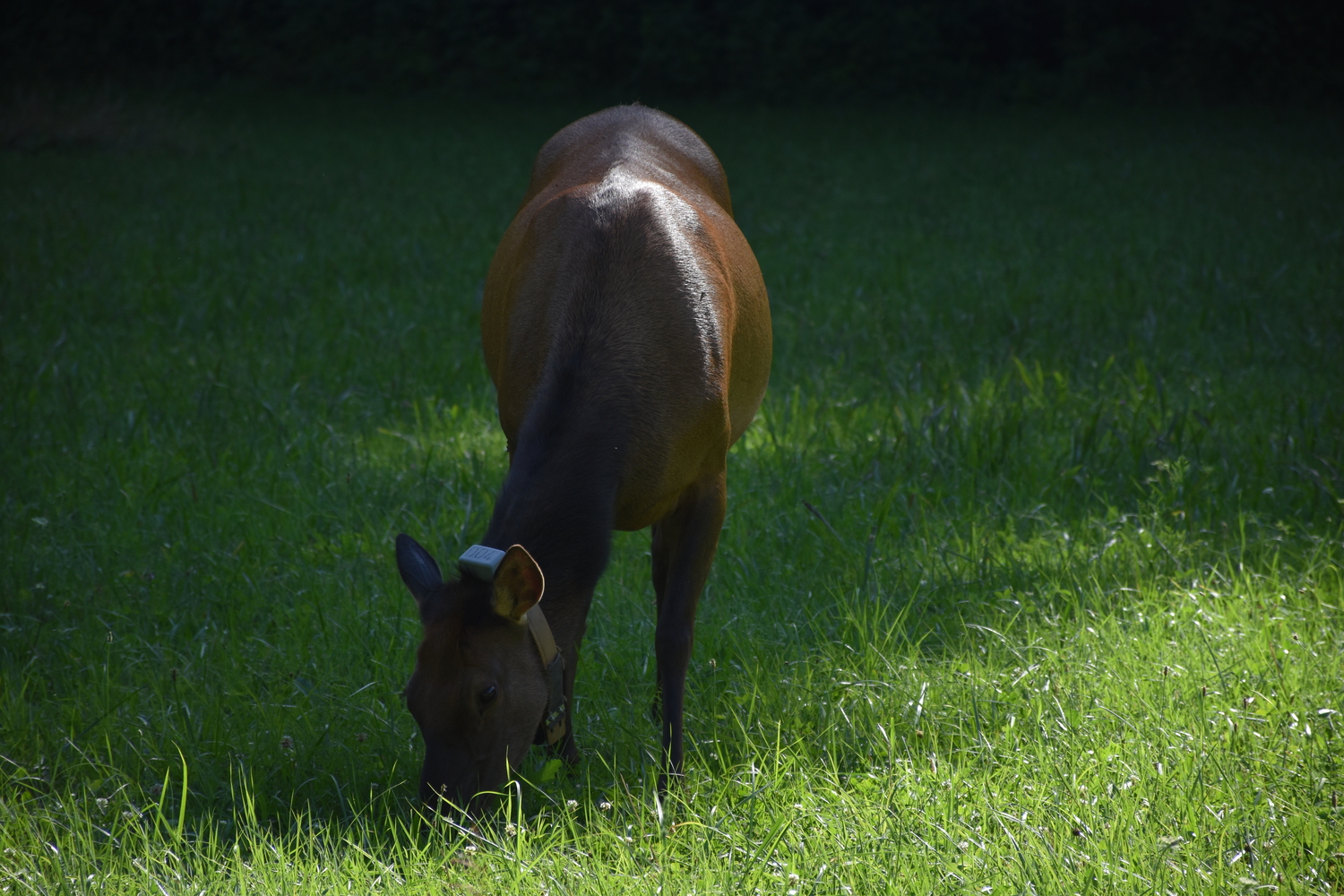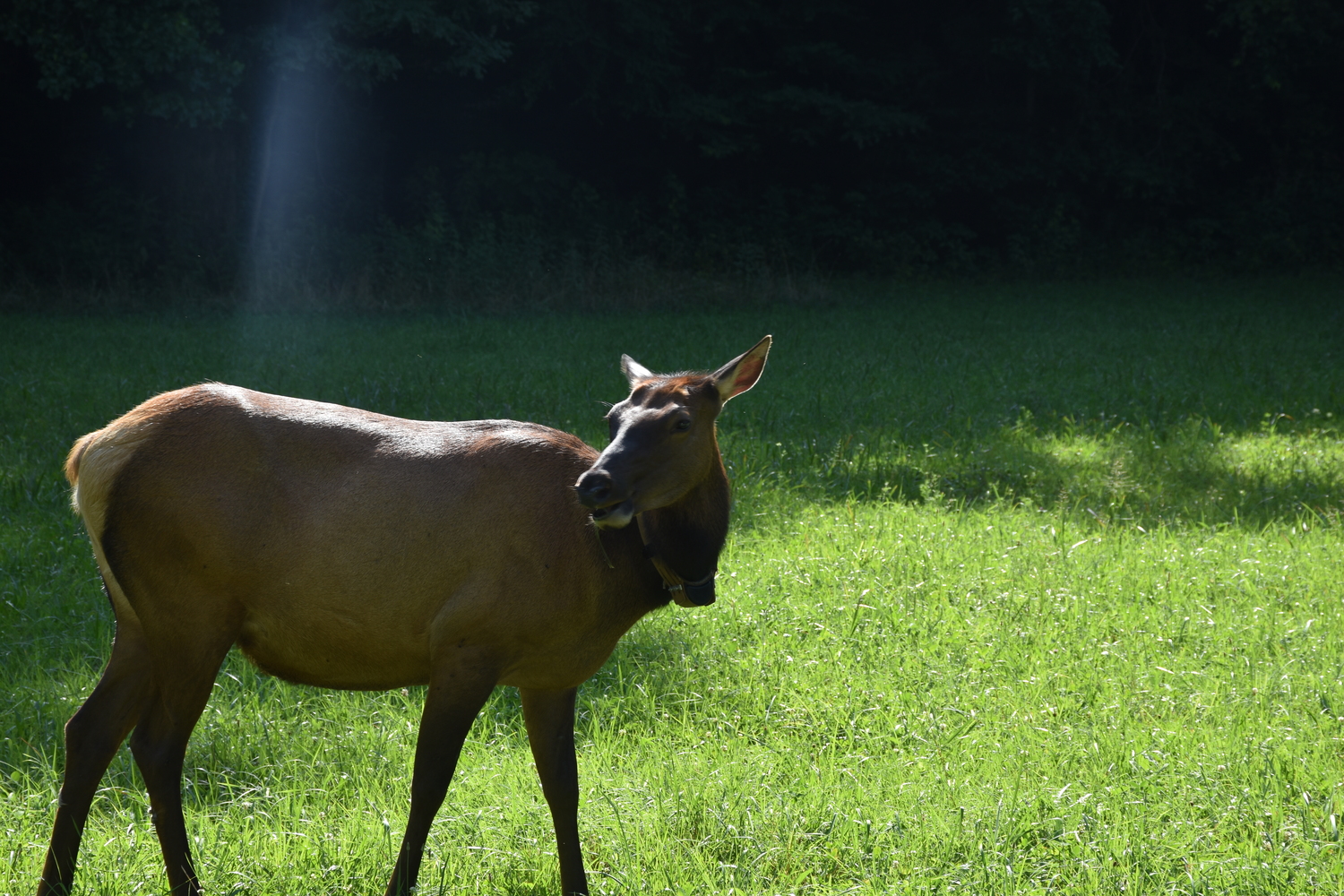 Further up were quite a few stag Elk but were a bit further off the beaten path.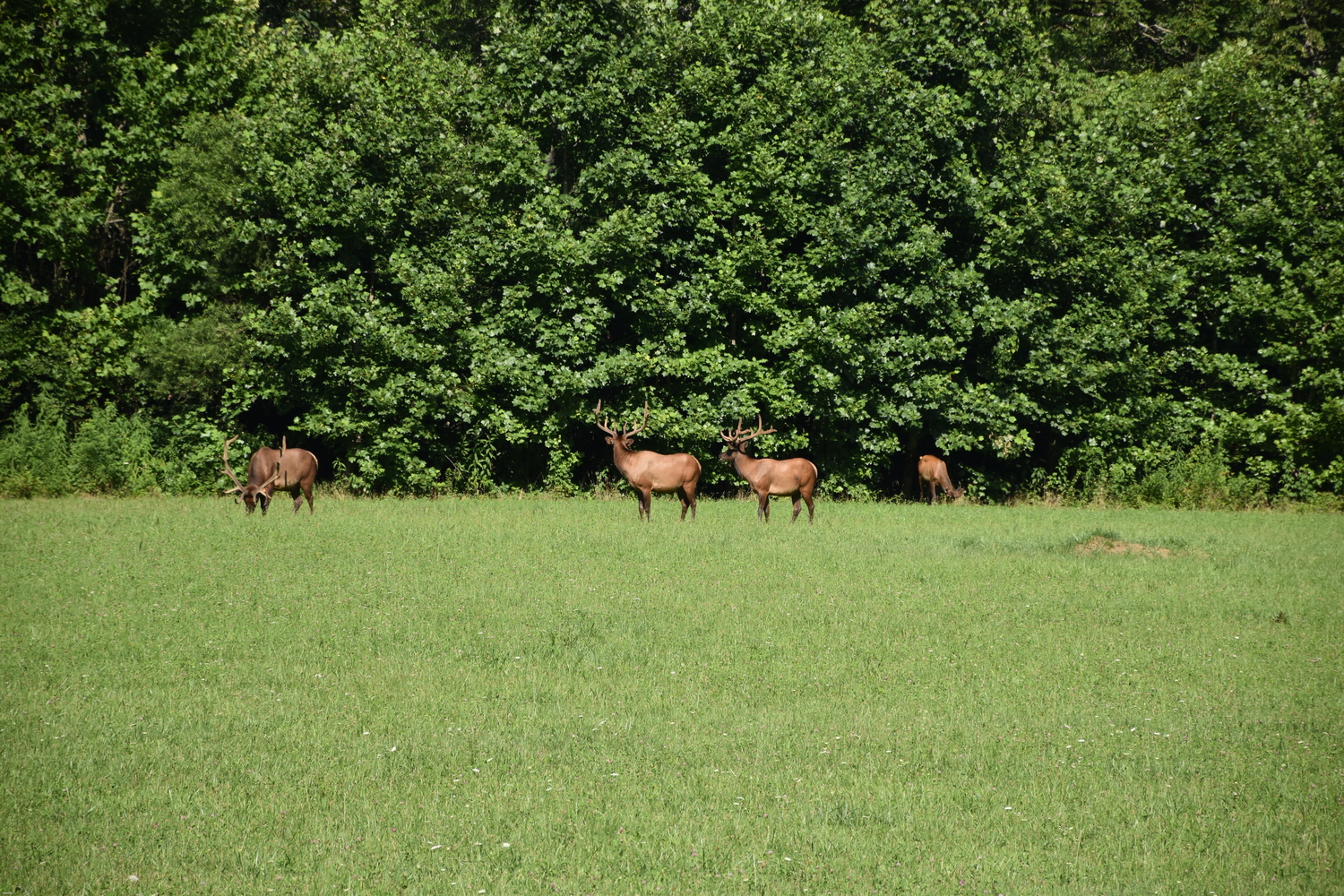 Badass, huh?


Since each sighting came with all sorts of people, cars and a park ranger or two, it appears people really dig those Elk. I know I do. This could serve as inspiration for further re-introductions I hope.
That was a nice surprise and I wanted to stay longer but we had to make our way to Clingman's Dome which isn't much further. I was getting a little pumped and anxious to get my body out of the driver's seat and move. We arrived at roughly 3:00 pm. I took a few photos and we headed up the path to the peak. It is a paved path so if you want to make this more of a natural hike, I would take Newfound Gap to Clingman's Dome section of the Appalachian trail. If time permits, this is the route I would take.
The first thing I noticed were the sweet rock formations just off the parking lot.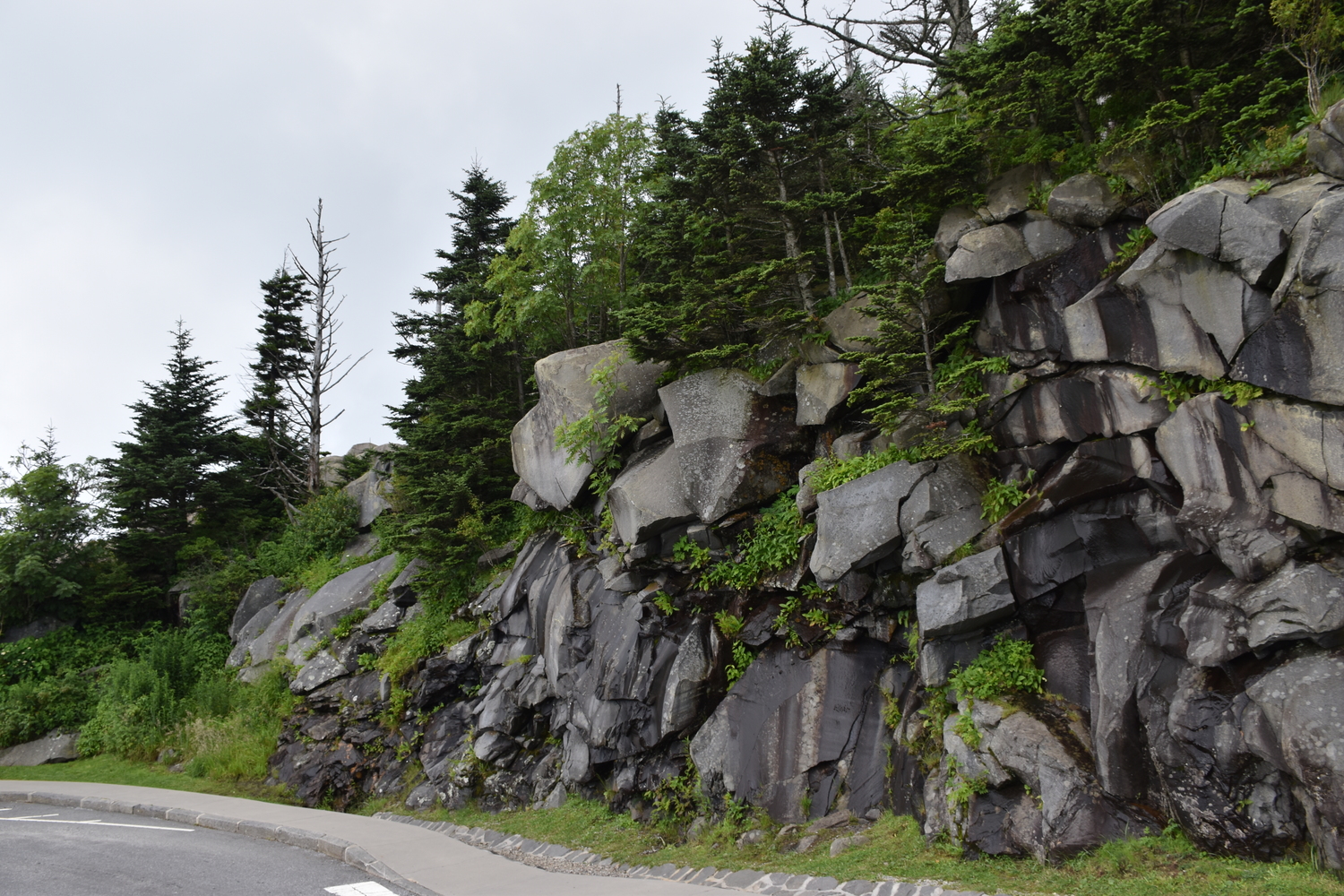 After about an hour or so 'hiking', we made it to the observation tower. You get to see the Smokies from this vantage point for sure and it wasn't disappointing. Lots of clouds and fog which makes sense, doesn't it?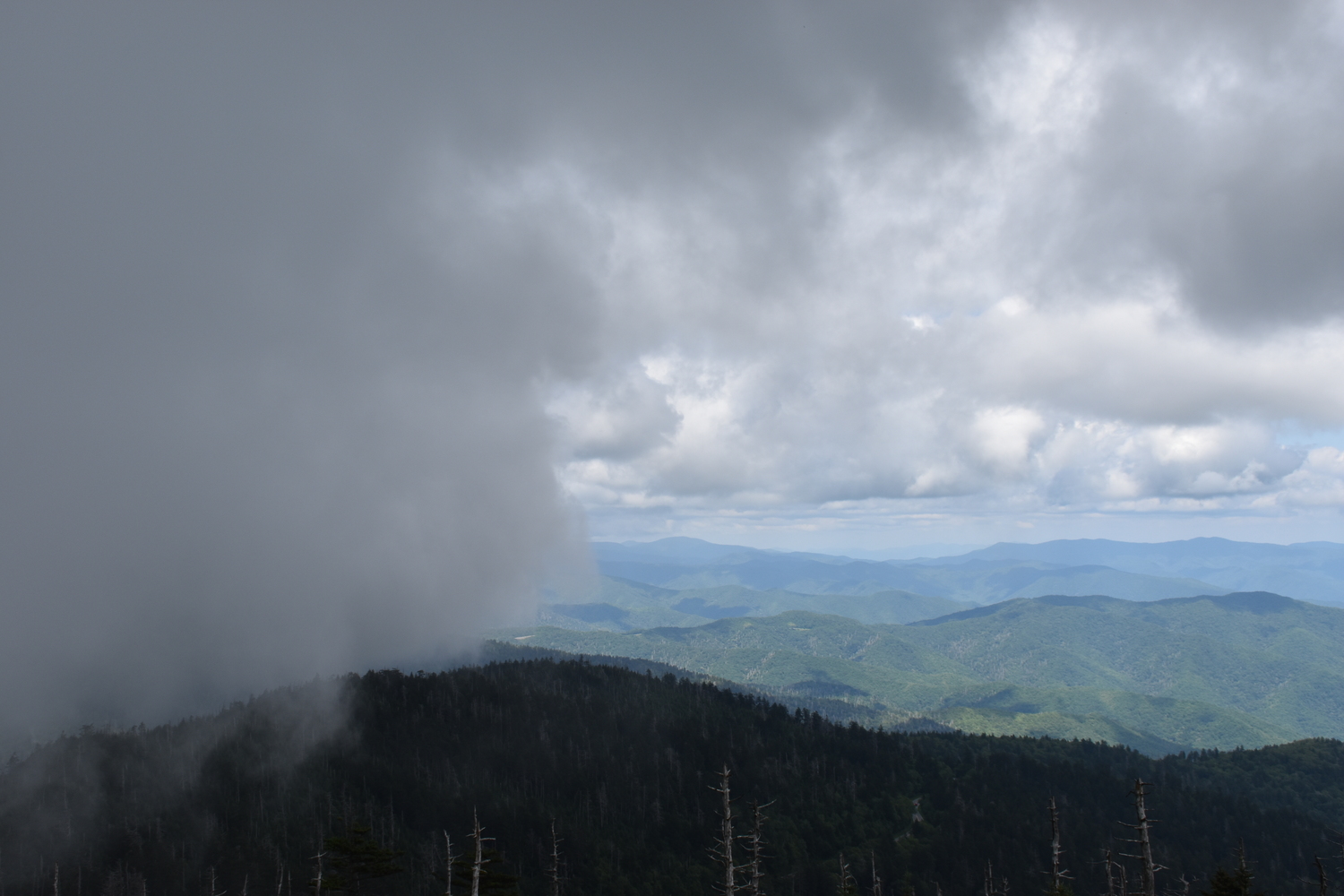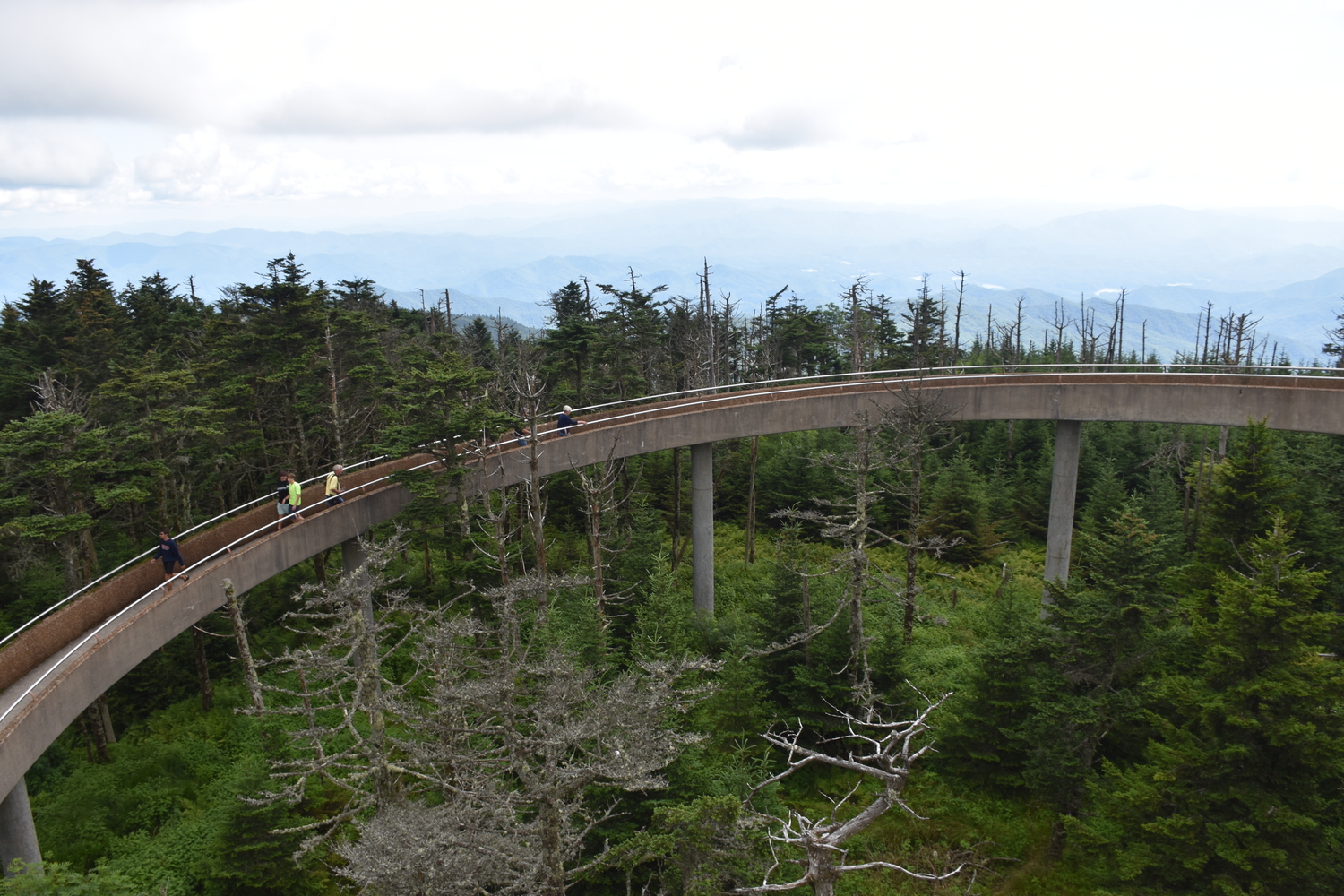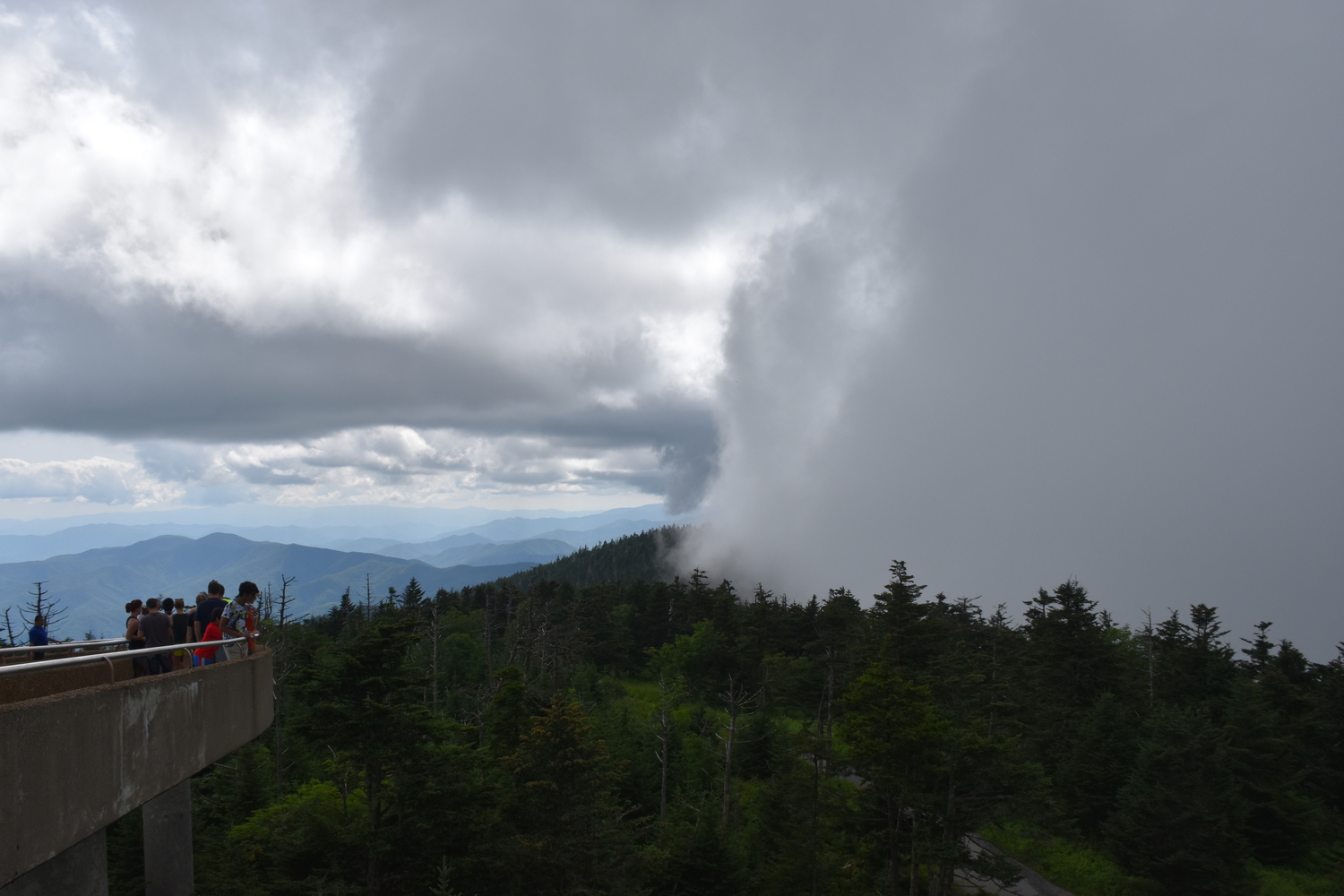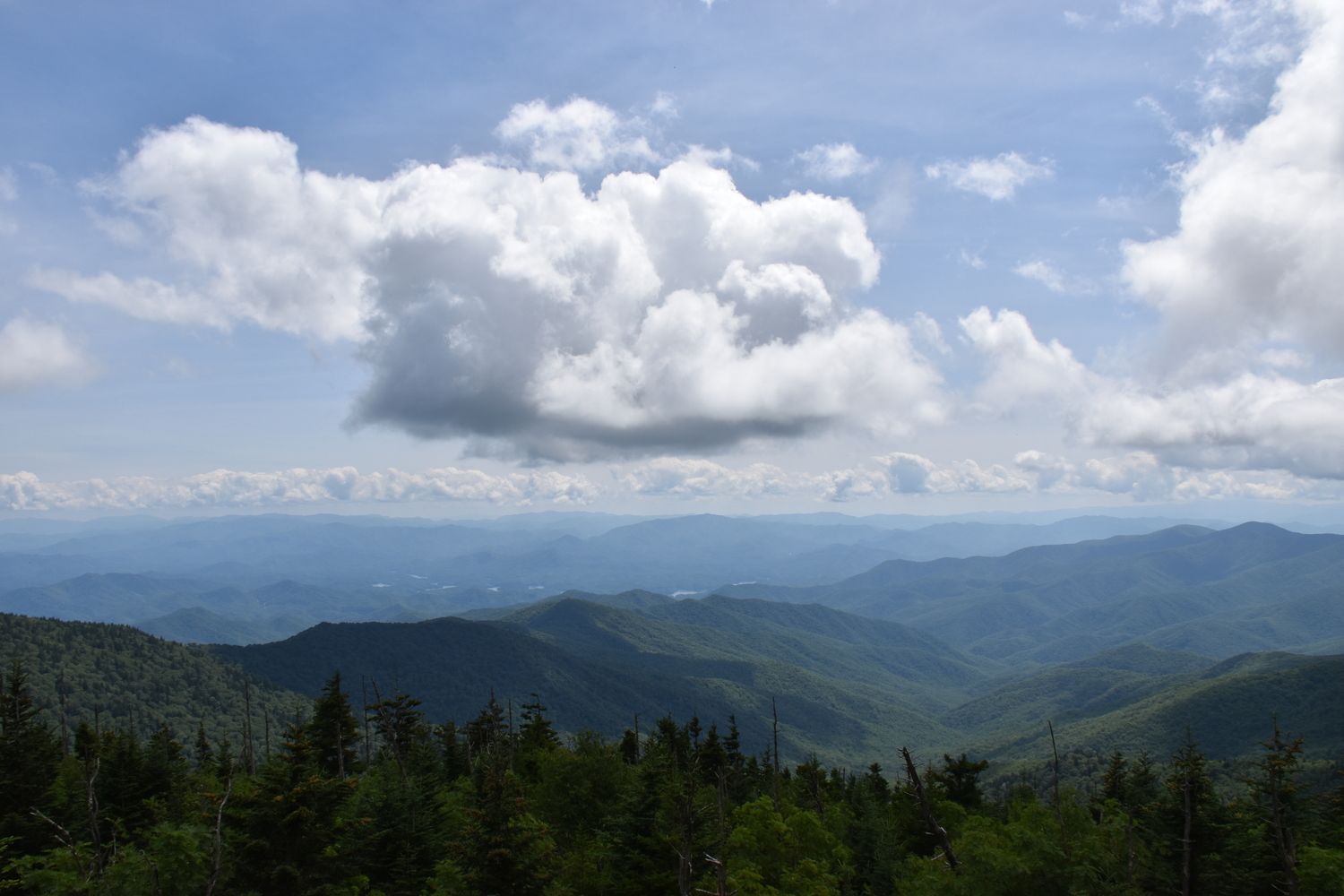 The Appalachian trail rolls right through the peak which would have been a preferable route had premitted. I didn't know the trail went through here and hiking this section is now on my bucket list for the next visit. This section also coincides with the Mountain-to-Sea trail. Another hike that I'll add to the list.

We headed down to take a few more photos and hit the road in route to the Ocoee River - our final destination for the day.
A side note: Clingman's Dome is crowded so you may want to get there early morning / evening. I am not sure you will find parking otherwise. The road to this trailhead closes in winter so hiking in will be the only access - not a bad thing really.
The Ocoee River area is a great stopping point for camping and it is hard to beat Thunder Rock Campground since the sites are practically on the river, the mountain bike trailheads are half mile away and kayaking / swimming are - well - ten feet away. You will be right in the middle of it all.
We arrived early evening and the plan was to set up camp, drink a few beers and explore around a little while. Not a lot of daylight to do much of anything else - I love camping and beer so we were all good. The camp host came by to check on us and I remembered her from the last trip here which was a nice surprise. It was also a blessing as it turned out because she warned us about the abundance of copperheads that happen to also love this area. A few minutes later we understood exactly what she meant as I almost stepped on one. It was close to 11:00 pm and the copperhead was simply hanging out in the road. If we weren't warned earlier, I definitely would have been in a little trouble.
That about sums it up for day three. We enjoyed the experience and that is what it is all about for us. To just be able to hike, explore and live day to day without a plan. To wander throughout these regions was about all I could ask for. -Peace

Hindsight - The Bucket List Creator
( I would stay @ Tsali for three days minimum and plan something like this. )
Ride the Tsali right / left loop morning - Moose Branch / Thompson loop after lunch - throw in a swim after.
Hike to Clingman's Dome via the Newfound Gap route.
Kayak / Raft the Natahala then Paddleboard Lake Fontana later.
Any way you slice that schedule up or even add more - That is three / four days of f'ing awesome